Search of Common Solutions
On Tuesday, December 10, 2013, visiting expert Gunnar Prause will deliver the lecture "Green Corridors, Innovation, and SME Development" at the HSE. The event has been organized by the HSE Research Laboratory for Economics of Innovation.
On Tuesday, December 10, 2013, visiting expert Gunnar Prause will deliver the lecture "Green Corridors, Innovation, and SME Development" at the HSE. The event has been organized by the HSE Research Laboratory for Economics of Innovation.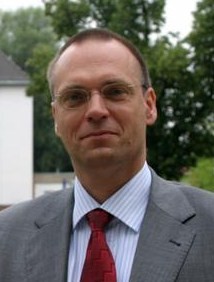 Gunnar Prause
Gunnar Prause is a professor of International Business at Estonia's Tallinn School of Economics and Business Administration (TSEBA); Co-Leader of the Centre for Business Research and Development at the Department of Business Administration at Tallinn University of Technology; Board Member of the Institute of Cooperative Studies at Humboldt University (Berlin, Germany), and Board Member of the Baltic-China Science Park Network. We spoke to Professor Prause ahead of his visit and asked him about his work.
— What would you say the SME sector's main challenge is?
— The SME sector is the dominating sector in the EU economy, representing more than 99% of business. I work in Germany and Estonia where the SME sector enjoys special importance due to its high-level of performance in innovation and its high level of internationalisation. In Estonia, the SME sector represents practically the entire economy. When looking at international rankings, it is obvious that even in SME-dominated transition countries, competitiveness can be attained if innovation and internationalisation are supported by the right business environment. In Germany, the SME sector is one of the main reasons why Germany is viewed today as an economic model for other countries. The German SME sector is the economic backbone not only due to its high importance for the labour market and other economic indicators, but also because about 40% of German patents are created from the SME sector, and more than 1,200 German SMEs, the so-called Hidden Champions, are world market leaders in niche markets. 
So the SME sector's main challenges are to create a business environment that supports SME development in order to deploy the potential of the SME sector, particularly in the fields of innovation and internationalization, because these are the forces that drive international competitiveness. 
 — Are these challenges and goals the same for the Baltic Sea region and Russia? 
— The BSR is a model region for the EU for a variety of reasons. It was the first region to have a common political agenda, the Baltic Sea Strategy, for repairing some cornerstones for the future, such as sustainable development, innovation, green energy, and SME sector support. But the BSR includes not only EU countries, but also Russia as an important part of the BSR, so the BS strategy can only be realised in cooperation with Russia. So the main challenge from my point of view is this: How can common solutions be found to develop the whole BSR—the EU and Russia included? Here, a couple of new approaches and concepts are needed to tackle environmental issues, to make BSR transportation greener, and the whole region more innovative by including the SME sector.
— You've been specializing in entrepreneurship for a long time. Have you ever thought of starting your own business or are you too well aware of the problems involved in doing so?
— Yes, I have a background in business and still maintain strong links to the entrepreneurial life. My own experience has convinced me that it is nearly impossible to conduct research in business without having business experience. So one important point of my research work is dedicated to university-business interaction and the analysis of regional knowledge networks based on the Triple Helix approach. The German approach in network and cluster building, especially in Eastern Germany, is based on a network that includes universities and research institutes, the SME sector, the public sector, and large companies. These networks only work successfully if the individuals involved are familiar with partner institutions' working methods and perception of business.
— How can students be encouraged to specialize in and develop ideas for innovations, like green transportation, for example?
— Innovations are at the forefront of business development, and nowadays they are often realized in international R&D networks which are interesting for young people. Studies show that intercultural variety leads to higher levels of innovation, so young students are already being motivated by this: "Share your ideas with people from all over the world and you don't have an interesting job - you get as an additional result also smarter solutions". And the especially questions which are linked with sustainable issues quest always interdisciplinary approaches so you work in teams of experts from different R&D areas which offer new views on the world. For example, research issues about green corridors are related to environmental, economic, and social topics, and they require input from engineers, economists, and even political scientists when it comes to governing corridors.  
— Do you have any further plans for developing collaboration with the HSE?
— My main job is now at Tallinn University of Technology (TUT), and many research questions which we are discussing now in the BSR are closely related to Russia; take, for example, innovation, SME management, logistics, or regional development. Here cooperation brings benefits for both sides. And by the way, a promising cooperation already exists within the framework of the European FP7 project Crossing Boundaries, which concerns transnational innovation and the transfer of knowledge–our team at TUT and Thomas Thurner and his team from the HSE are cooperating successfully together on this. I hope that this is just the starting point for further activities. 
Anna Chernyakhovskaya, specially for the HSE news service