During the St. Petersburg International Economic Forum the Higher School of Economics signed cooperation agreements with a number of organisations. ISSEK staff — members of the S&T Foresight Centre and the Competence Centre for Cooperation with International Organisations actively participated in completing the groundwork for three of them: with the Eurasian Economic Commission (EEC), the Eurasian Development Bank (EDB), and the Rosselkhozbank.
24 June  2019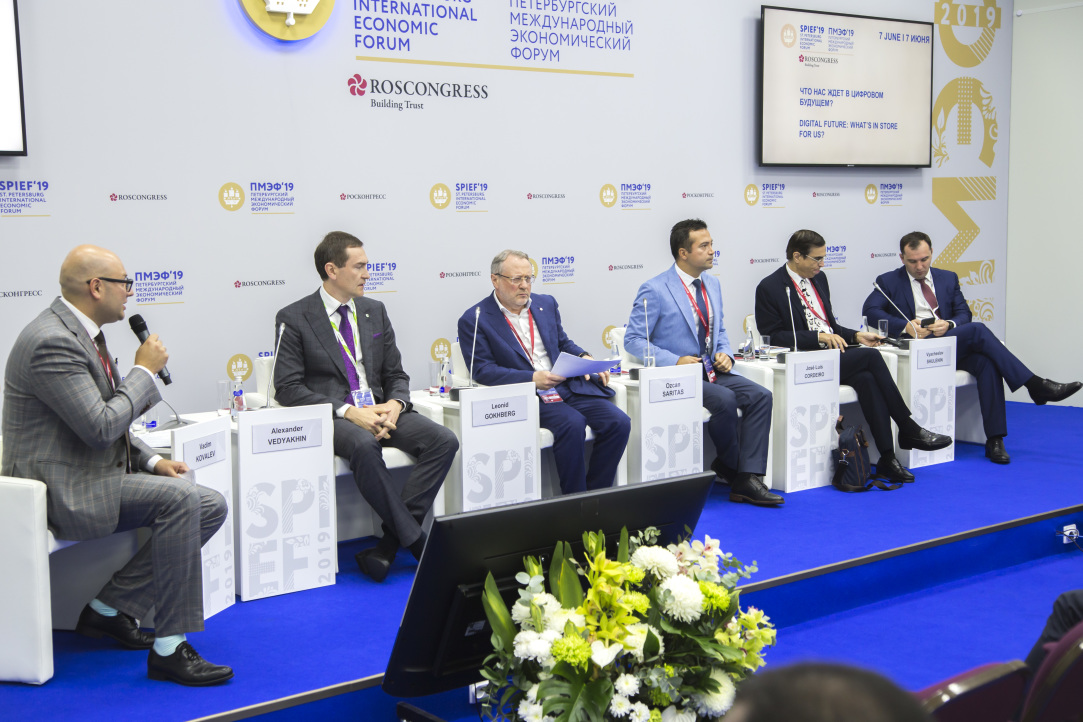 Along with personal computers, the digital economy originated in the 1980s and quickly began to evolve, with information and technology becoming a bigger and bigger determinant of a country's economic growth. A new stage of this evolution is now upon us, with explosive technology and data transformation now becoming one of the decisive factors of production.
7 June  2019
On December 18, Bruno Le Maire, French Minister for the Economy and Finance, delivered an open lecture at HSE. In his speech, the Minister discussed the prospects for cooperation in the field of science, technology and innovation between Russia and France.The video of the open lecture of the minister and the full version of the theses of his speech are available on HSE web portal. Here are the extracts from this article.
19 December  2017